CIMC RJST won the title of "2021 Brand building influential enterprise in the national building materials industry"!
On May 10th, the fifth "China Brand Day", "The first National Building Materials Industry Brand Building Summit Forum" hosted by China Enterprise Management Association and China Building Materials Management Association Brand Branch was held in Xiamen, Fujian. CIMC RJST, with years of industry accumulation, precipitation, and strong brand influence, won the "2021 Brand building influential enterprise in the national building materials industry" in one fell swoop.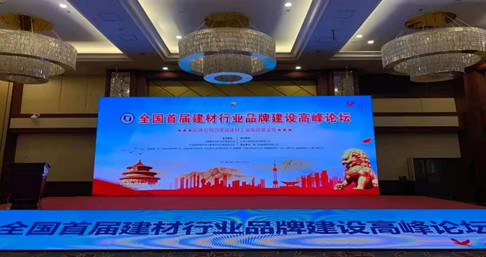 With the theme of "Brand Leading and Promoting the High-Quality Development of Building Materials Industry", this summit forum invited nearly 300 people including industry authorities and association leaders, well-known corporate leaders, brand experts, and representatives of news media to attend the event to share China's brand innovation achievements in building materials industry, exchange brand innovation experience, discuss brand innovation models, and explore brand innovation paths.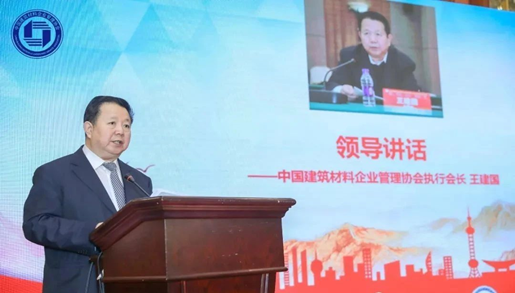 At the meeting, Wang Jianguo, executive chairman of the China Building Materials Enterprise Management Association, delivered a welcome speech, introducing that this summit forum was held to further promote the brand enhancement of our country's building materials enterprises and boost the high-quality development of the building materials industry. He pointed out that deepening the brand cultivation of national building materials companies and establishing long-term brand innovation will help our national building materials companies build independent brands with global influence, improve their core competitiveness, and create a new situation in our country's independent brand building. During the summit forum, Liu Xingke, vice chairman of the Brand Building Branch of the China Building Materials Enterprise Management Association, announced the 2021 National Building Materials Industry Brand Building Influential Enterprises and the 2021 National Building Materials Industry Brand Building Demonstration Enterprises.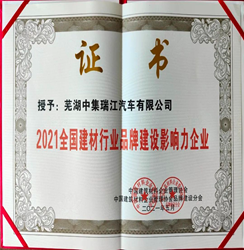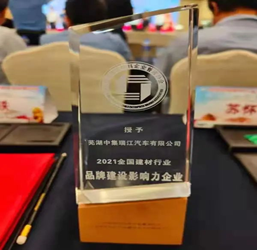 CIMC RJST has been awarded 2021 National Building Material Industry Brand Building Influential Enterprise
CIMC RJST was founded in 2002. In the past 19 years, it has become the No. 1 sales in the tanker market in the country and has been on the way to the championship through the "hard pioneering period", "high-speed development period", "focused contraction period" and "focused development period" .
Since its establishment, CIMC RJST has taken a road of challenge, success, and leadership. It has made continuous breakthroughs in the process of technological innovation and achievement transformation, creating multiple firsts in the history of the national special-purpose vehicle industry and accumulating profound technical background. At the same time, it is also on the journey of a professional brand that continuously explores and focuses on the tanker business. CIMC RJST's main tanker products have gained market recognition through professional product quality, a complete marketing network and a "customer-centered" service system, winning the reputation of users, and thus forming a unique competitive brand in the industry.
In recent years, CIMC RJST has also attached importance to the promotion and maintenance of corporate brand power, tracking and looking for brand building improvement work-piece, through manufacturing upgrades, forming a product professional competitive advantage in domestic and foreign markets; through management upgrades, creating a "back wave" new organization; through business upgrades, forming a "interest group" and a digital marketing; through category upgrades, becoming the champion of tankers in China and even the world, so as to continuously improve brand awareness, brand recognition, brand reputation, and brand loyalty.
2021 is the first year of the "14th Five-Year Plan", and it is also the year when CIMC enters a new round of development cycle. Under the guidance of the group's strategy, CIMC RJST put forward the slogan of second entrepreneurship. When stepping in the first year of its second entrepreneurial journey, CIMC RJST will seize the historic opportunity and spend three years to build another RJST, surpassing tens of billions of revenue, and is committed to becoming the world's leading professional tanker truck brand.