Acquiring more than a thousand samples across the country, RJST tank truck customer satisfaction is leading the industry
Due to the impact of the epidemic and the market in the first three quarters of 2021, the special vehicle industry is going through a difficult stage. How to better understand and serve customers is the direction that various special-purpose vehicle companies must continue to pay attention to and work hard during this period.
RJST Tanker has cooperated with a well-known domestic market consulting agency to conduct a multi-dimensional satisfaction survey of Ruijiang tanker users across the country for 3 months, and the overall customer satisfaction has reached the industry-leading national level.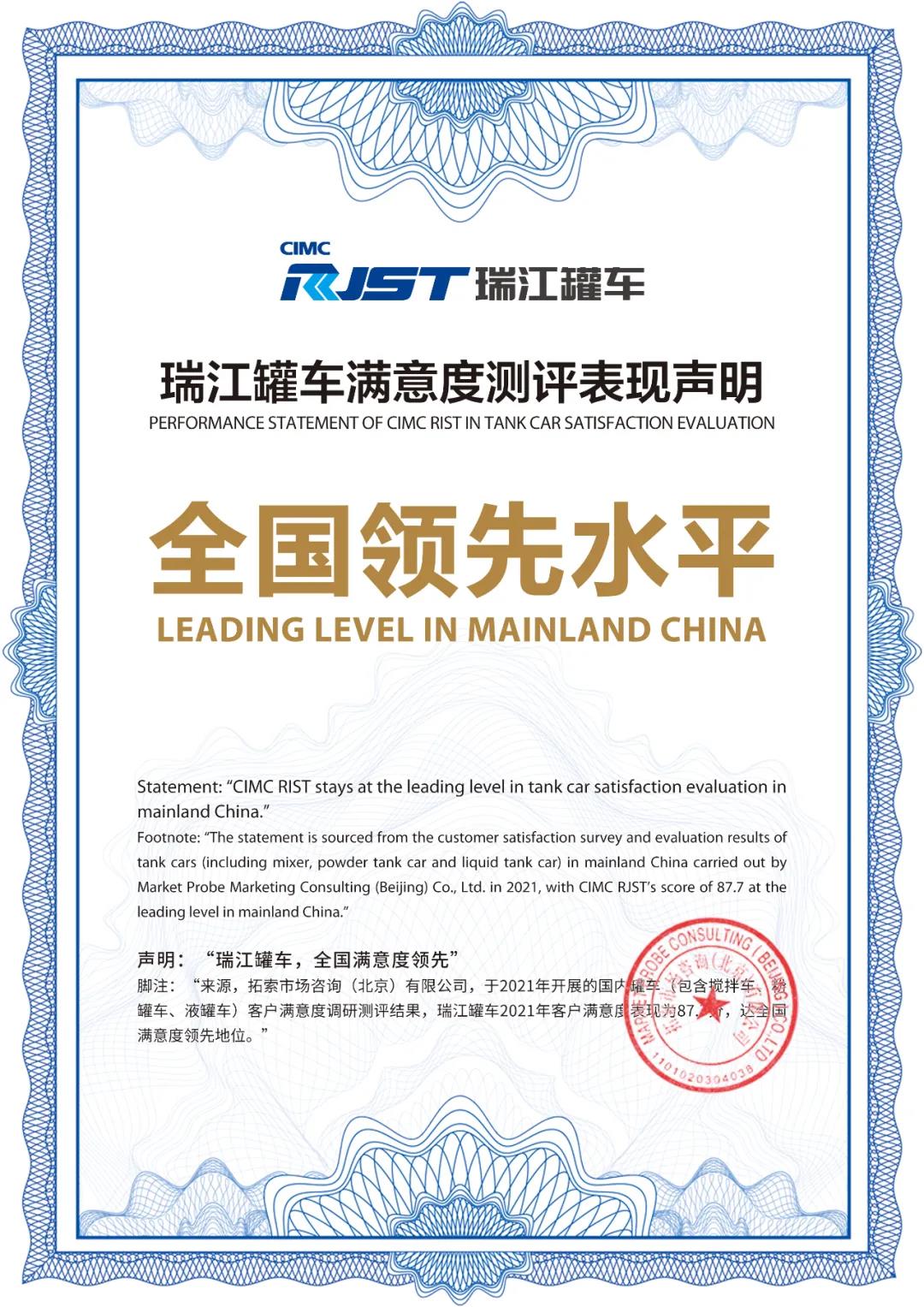 RJST Tanker completed its brand upgrade in March this year, defining the "Ruijiang Tanker" brand; on August 28, it completed the construction and commissioning of the industry's first lighthouse factory. This survey of customer satisfaction across the country means to in-depth market understanding of customers' needs for product, service, sales, and brand improvement through professional methods and channels.

Customer research is cut in from four dimensions, namely product quality, after-sales service, sales service and brand image, and includes a total of more than 70 indicators. The research organization conducted preliminary interviews, questionnaire design, quantitative surveys, data analysis and output survey reports for these four satisfaction levels.
This survey used a combination of telephone and face-to-face interviews, which involved the completion of more than a thousand samples, of which telephone surveys covered the whole country, and face-to-face interviews were mainly based on randomly selected regions. Secondly, the survey uses the international standard satisfaction 10-point system for scoring, and uses the PLS structural equation model to calculate the influence of satisfaction.

▲Satisfaction 10-point system evaluation system
The satisfaction level of RJST Tank Truck is at the leading level in the industry, and the overall customer satisfaction is relatively high. The service of sales staff, maintenance staff and overall brand image have also been recognized by customers. Not only that, the research report also listed customer opinions and suggestions on products, services, sales, and brands of CIMC RJST during the research period, and classified and summarized them.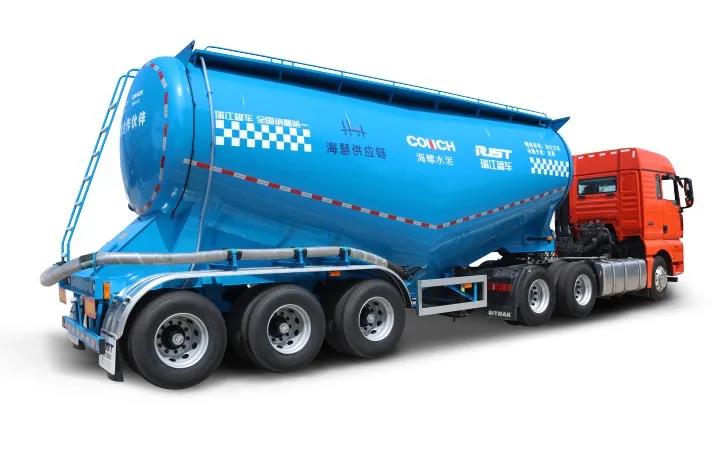 ▲RJST Tank Truck No. 1 in National Sales
Customer-centric, continuous improvement and innovation
RJST Tank Truck always focuses on customer-centricity, creates maximum value for customers, and adheres to the service concept of heart service and first-step service. While serving with "heart", we must also use "new" services. Routine failures are resolved within 4 hours, and key parts are guaranteed within 3 years. At the same time, Ruijiang tank truck service network covers the whole country, and after-sales problems can be responded to in 2 minutes, the arrival in the urban area within 2 hours, and the arrival within 4 hours outside the urban area will be compensated for overtime.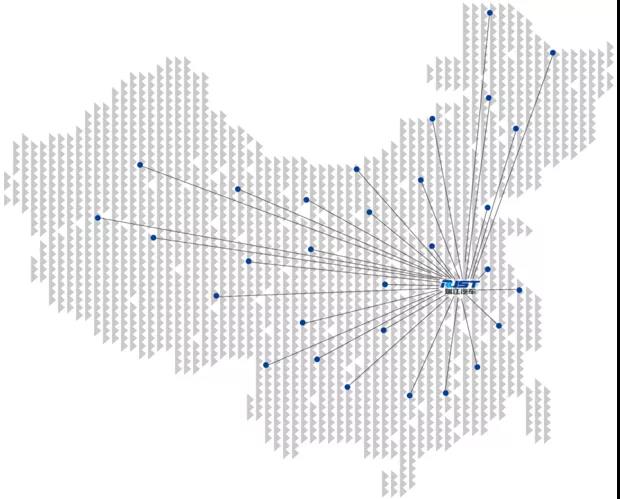 ▲RJST Tank Truck's existing service system covers the whole country
In addition, Ruijiang Tank Truck provides one-stop service in customer service: integration of main engine loading services, integration of core parts and components services, and integration of sales and services. This requires the service network of Ruijiang Tank Trucks to not only have comprehensive service items, but also have excellent technology to ensure that customers can solve all the problems of the vehicle at any service station at one time.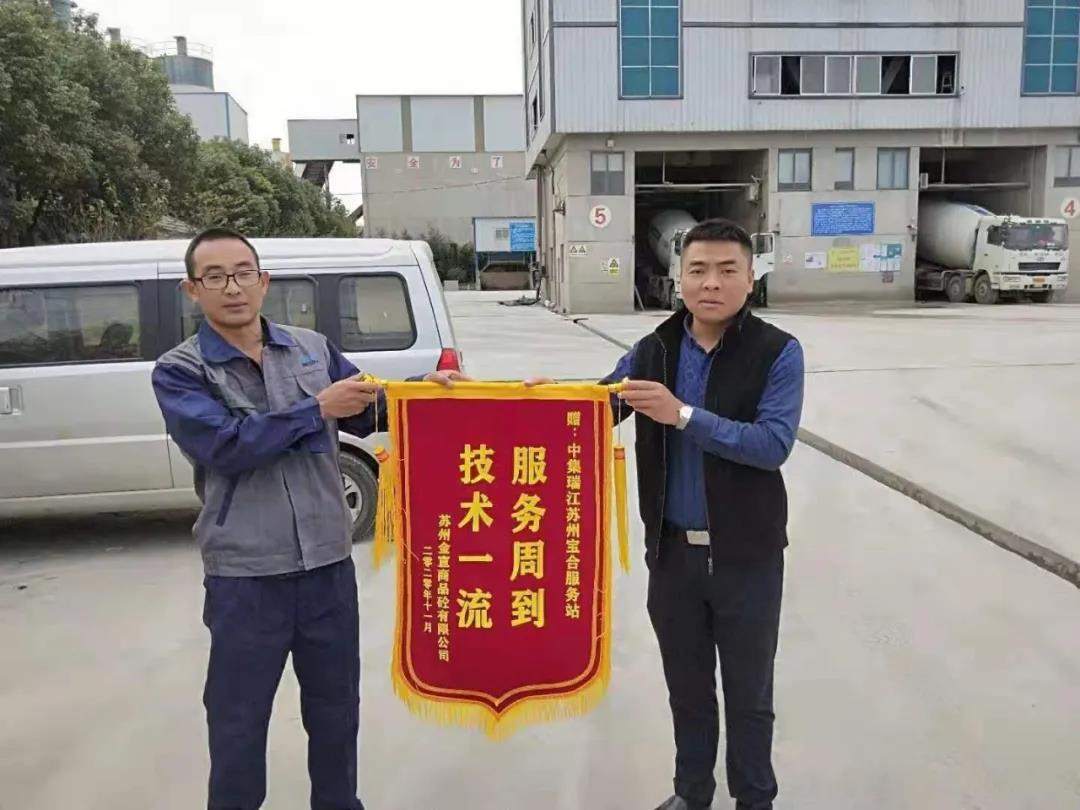 ▲RJST tanker customers present a pennant

Only by grasping the real needs of consumers can we grasp the real trends of the market. This is not only a survey, but also a breakthrough for improvement. Ruijiang Tanker will continue to advance on the road of implementing lean innovation, and make targeted improvements based on the survey results of the whole process and the whole value chain, listen to the voice of customers, understand their ideas, and integrate Ruijiang's products and services. , Sales, branding, etc. to a higher platform together!