CIMC Vehicles Officially Listed on the ChiNext of Shenzhen Stock Exchange
  CIMC Vehicles officially listed on the ChiNext of Shenzhen Stock Exchange
  On July 8, CIMC Vehicles, a global leader in high-end manufacturing of semi-trailers and special vehicles(301039.SZ/01839.HK), officially listed on the Growth Enterprise Market, achieving A+H listings.
  In this GEM listing, CIMC Vehicles issued approximately 253 million shares at an issue price of RMB 6.96 per share, and the total amount of funds raised reached RMB 1.758 billion.
From the perspective of fundraising and investment, CIMC Vehicles will continue to invest in the creation of a "high-end manufacturing system" this time, including digital transformation and R&D projects, upgrading and new lighthouse factory projects, new marketing and construction projects, and repayment of bank loans and Supplement working capital.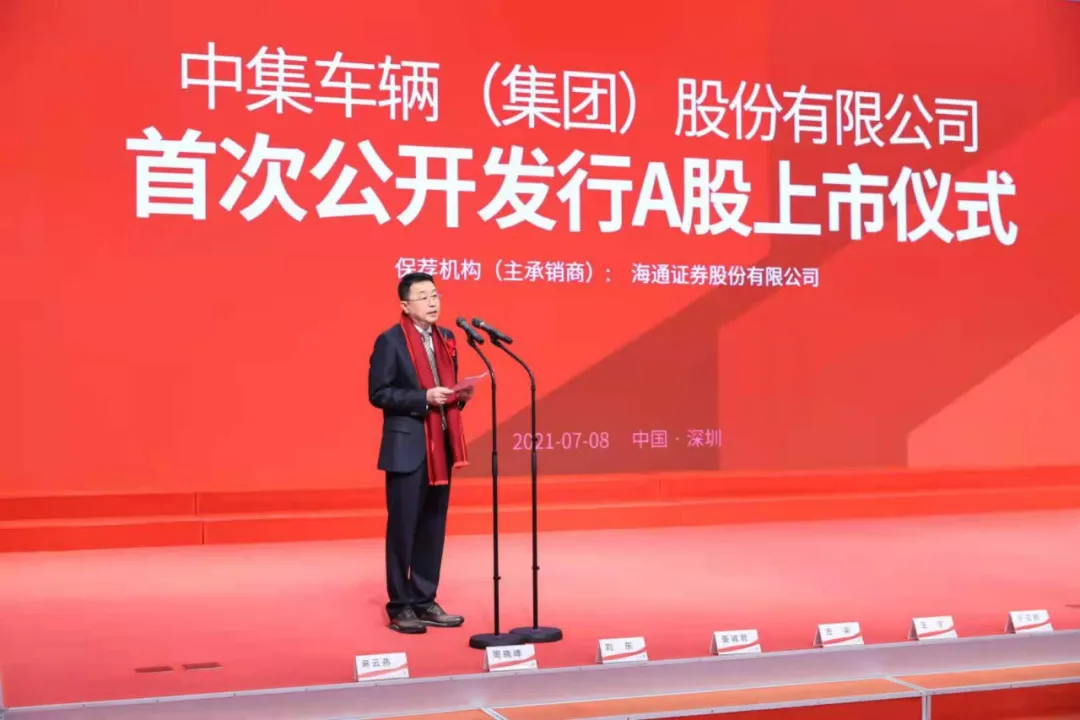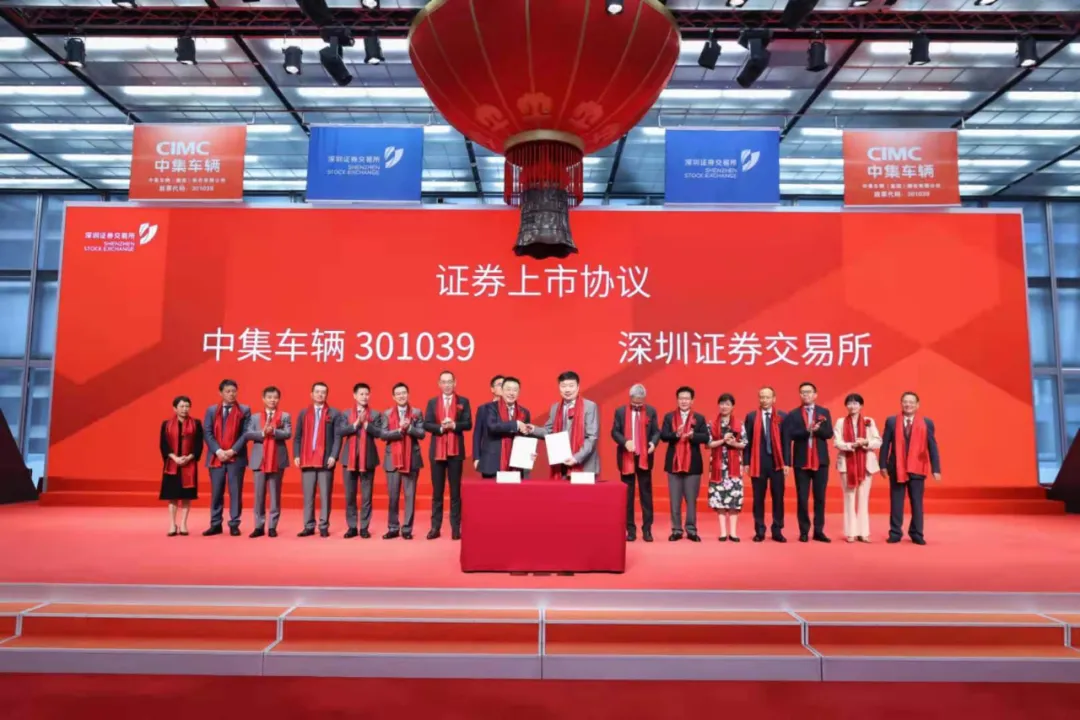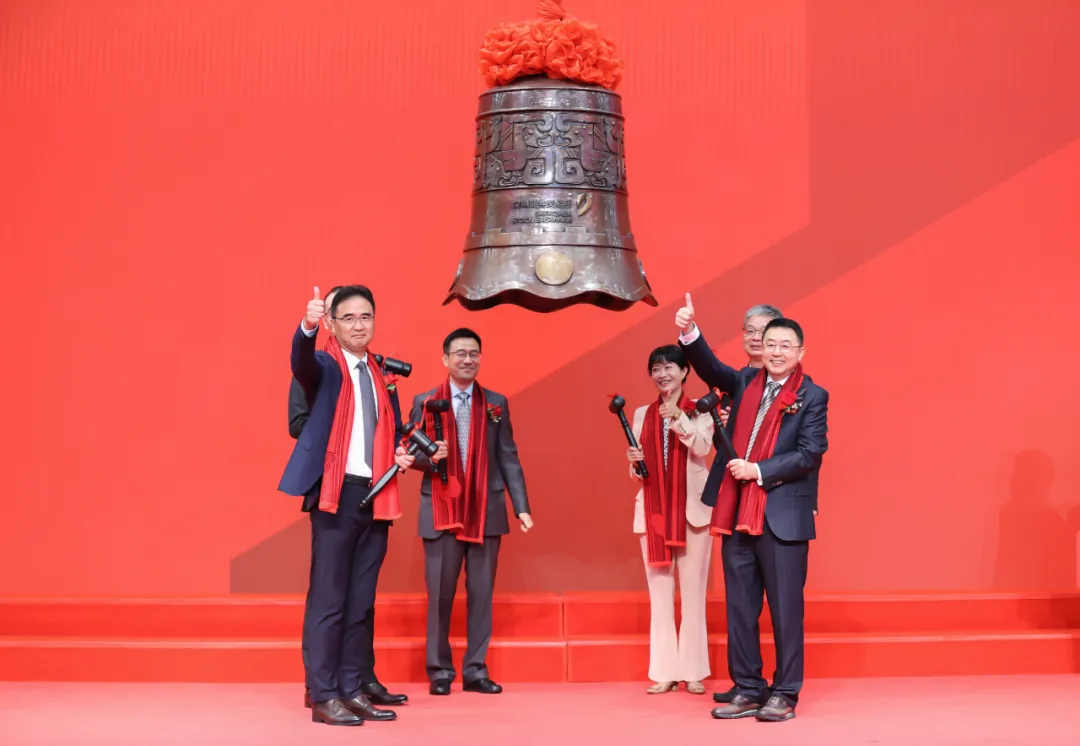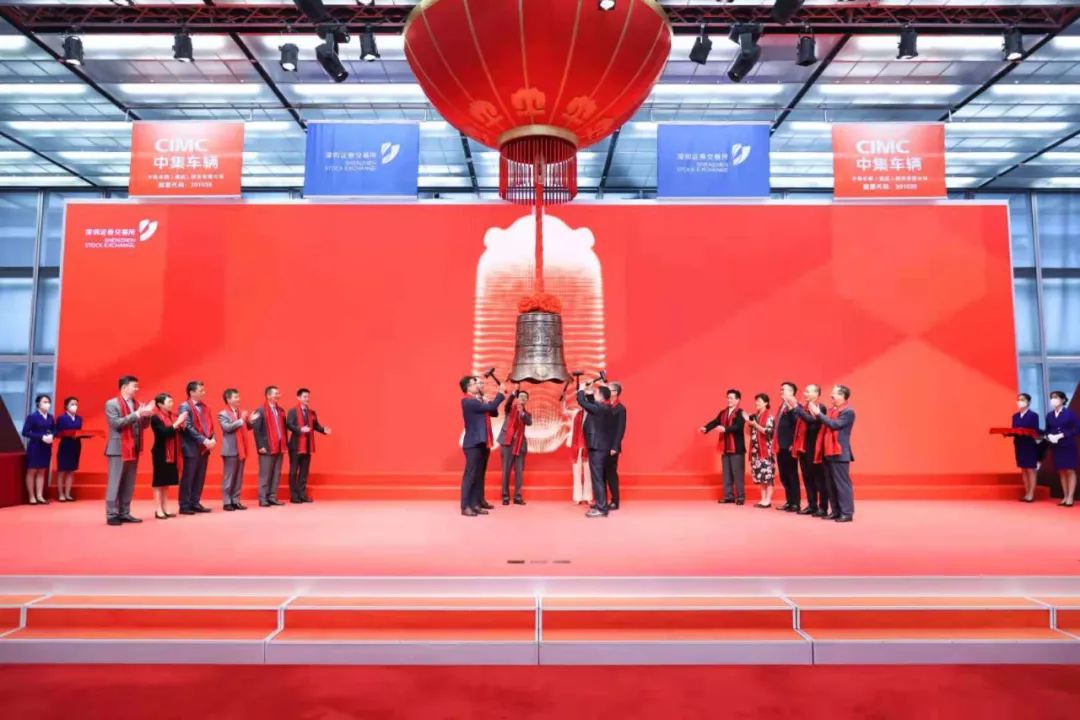 Revenue in 2020 hits a record high, expected to grow by 29.1%-44.1% in the first half of 2021.

  In the field of semi-trailers, CIMC Vehicles is a well-deserved industry leader. According to the ranking data of global semi-trailer manufacturers by output released by "Global Trailer" in 2020, CIMC's vehicle semi-trailer business has ranked first in the world for eight consecutive years. In addition to the global semi-trailer business, the main business of CIMC Vehicles also includes China's special-purpose vehicle bodywork and refrigerated van body business.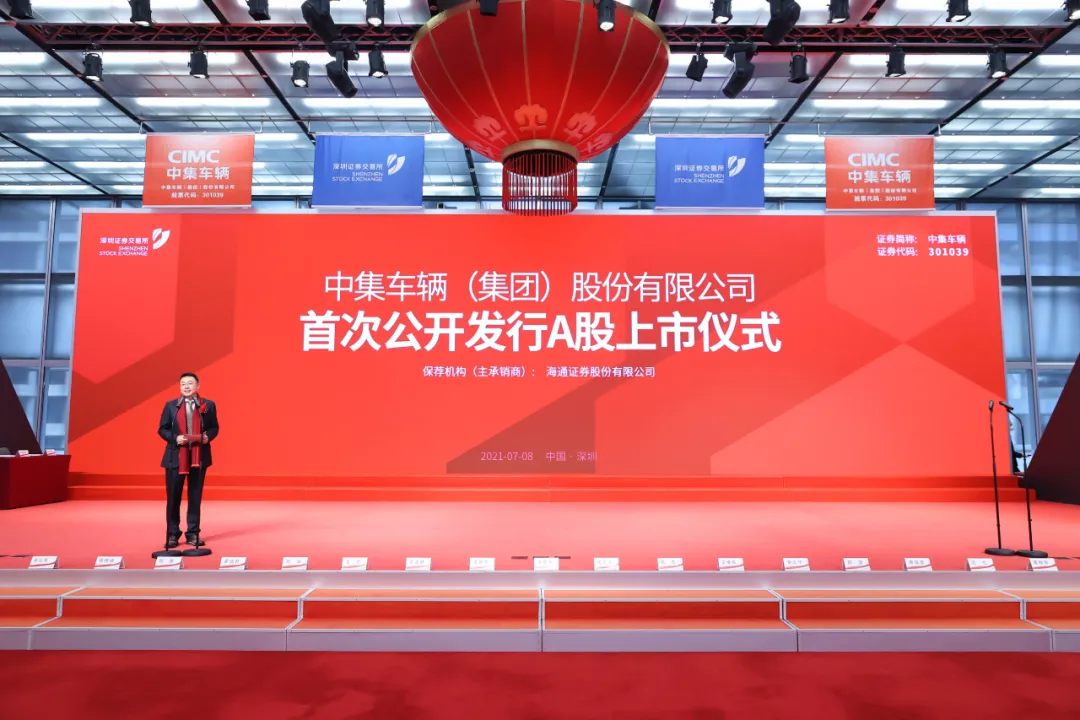 After years of exploration and development, CIMC Vehicles has formed a business model that responds to the "transoceanic management and local manufacturing" under the current globalization background. Relying on its competitive advantages in China, the company has actively carried out transoceanic operations, acquired several well-known brands, and established significant brand advantages on a global scale.
  In China, the company operates well-known brands such as "Tonghua", "Huajun", "Shenyangfan", "Ruijiang Automobile", "Lingyu Automobile", and "Liangshandongyue"; in North America, the company operates "Vanguard" and "CIE". In Europe, the company also operates two long-established brands: SDC in the UK and LAG in Belgium.
  In terms of customer resources, through years of operation and accumulation, the company has formed cooperation with JB Hunt, Schneider, Milestone, TIP, DHL and other leading European and American transportation companies and leasing companies in the global semi-trailer business; Heavy truck companies such as SAIC Hongyan, Shaanxi Automobile and FAW Jiefang have established good partnerships.
  In the first quarter of 2021, the operating income of CIMC Vehicles was 6.88 billion yuan, a year-on-year increase of 68.3%; the net profit attributable to the parent company was 203 million yuan, a year-on-year increase of 130.2%. At the same time, CIMC Vehicles expects that in the first half of 2021, its operating income will reach 14.51 billion yuan to 16.2 billion yuan, a year-on-year increase of 29.1%-44.1%.
  In 2020, the company's operating income has reached a record high. With such a large income base, the company can still achieve high growth rates. The growth of CIMC Vehicles can be seen.
  CIMC Vehicles expects that with the widespread inoculation of the COVID-19 vaccine, the global economy will gradually recover, and the domestic market will continue to benefit from the policy dividend of the new national standard for second-generation semi-trailers, the promotion of "new infrastructure" and the rapid growth of cold chain logistics demand. The company's future performance can be expected.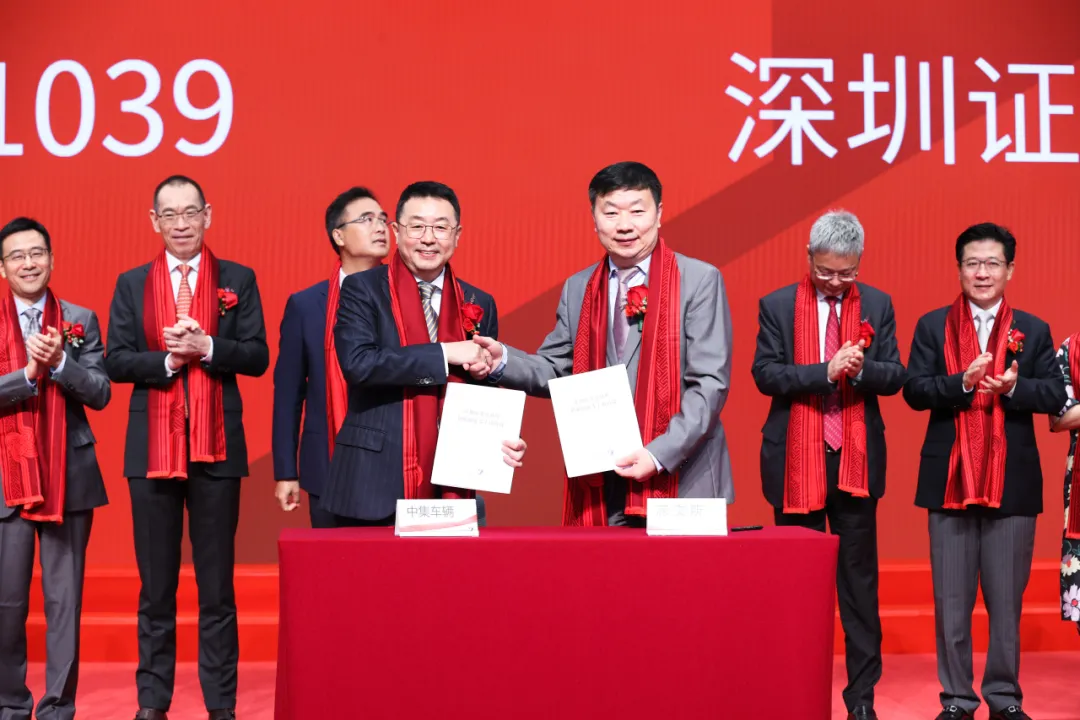 Comprehensively build a "high-end manufacturing system" to lead the transformation and upgrading of semi-trailers and special-purpose industries.
  At present, as the global manufacturing industry enters a new era of transformation and upgrading, transformation and reconstruction, Chinese manufacturing companies are also accelerating the transformation and upgrading from traditional manufacturing to high-end intelligent manufacturing. China's "14th Five-Year Plan" and the 2035 long-term goal outline clearly point out that it is necessary to increase the transformation and upgrading of mid-to-high-end manufacturing, high-tech, and traditional manufacturing.
  In the era of intelligence, the transformation and upgrading of traditional manufacturing is a major proposition of the era. For semi-trailer and special-purpose vehicle manufacturers, they are deeply involved in the vertical field, continuously improving the automation, intelligence, and digitization of manufacturing, and using Internet of Things technology , Mobile Internet technology, realizing the development of semi-trailer and special-purpose vehicle manufacturing toward intelligent, networked, shared, and energy-saving is the key to leading enterprises to maintain their competitiveness in the industry.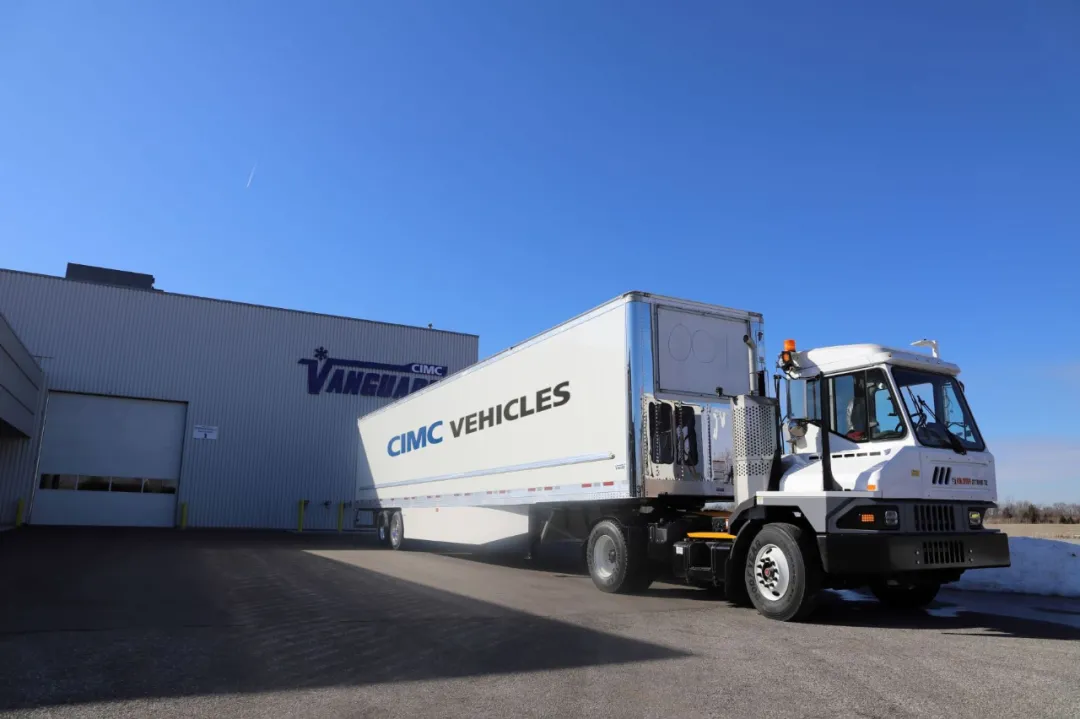 As an industry leader and pioneer, CIMC Vehicles has obvious advantages in R&D technology. As of the end of 2020, the company has more than 700 R&D personnel worldwide, more than 1,000 registered patents, and participated in the formulation and revision of 22 national and industry standards for semi-trailers and special vehicles in China.
  Based on forward-looking judgments on the future development of the industry and the company, CIMC Vehicles has explored the construction of a "high-end manufacturing system" since 2014. At present, the company has built 13 semi-trailer lighthouse factories and 6 special-purpose vehicle top-mounted lighthouse factories, 2 A lighthouse factory for refrigerated van body production, and a series of "product modules" for semi-trailer products have been built.
  In the future, the company will comprehensively build a "high-end manufacturing system", with "upgrading product modules", "improving the lighthouse factory", "initiating marketing reforms" and "promoting organizational development" as the four cornerstones to enhance competitiveness, and continue to strengthen technological investment and make technological innovation the source of technological upgrading and lead the industry to new heights.
  High-end manufacturing is the backbone of the modern industrial system and occupies an important position in the "14th Five-Year Plan". In fact, the process of CIMC Vehicles becoming No. 1 in the world is also a historical epitome of China's strategic transformation from a "manufacturing power" to a "manufacturing power".
  In the future, CIMC Vehicles with unlimited potential will use its A-share capital platform to lead the industry on a new star.