CIMC RJST was invited to participate in the China Cement Top 50 High-level Forum, empowering the cement industry to reach new heights
On October 10th, the China Cement Top 50 High-level Forum with the theme of "Concentrate on Development, Practically and Open a New Game" and the third meeting of the 8th China Cement Association Council was held as scheduled at Nanchang Greenland International Expo Center, Jiangxi Province, and at the same time, the 22nd China International Cement Technology and Equipment Exhibition was also held.
CIMC RJST, a subsidiary of CIMC Vehicles Group, was invited to participate in the conference and exhibition, and Liu Wei, assistant of general manager of CIMC RJST, presented a report speech with the title of "Green, Intelligent and High-Efficiency CIMC RJST Joins Hands with All Parties to Build a New Cement Transportation Ecosystem".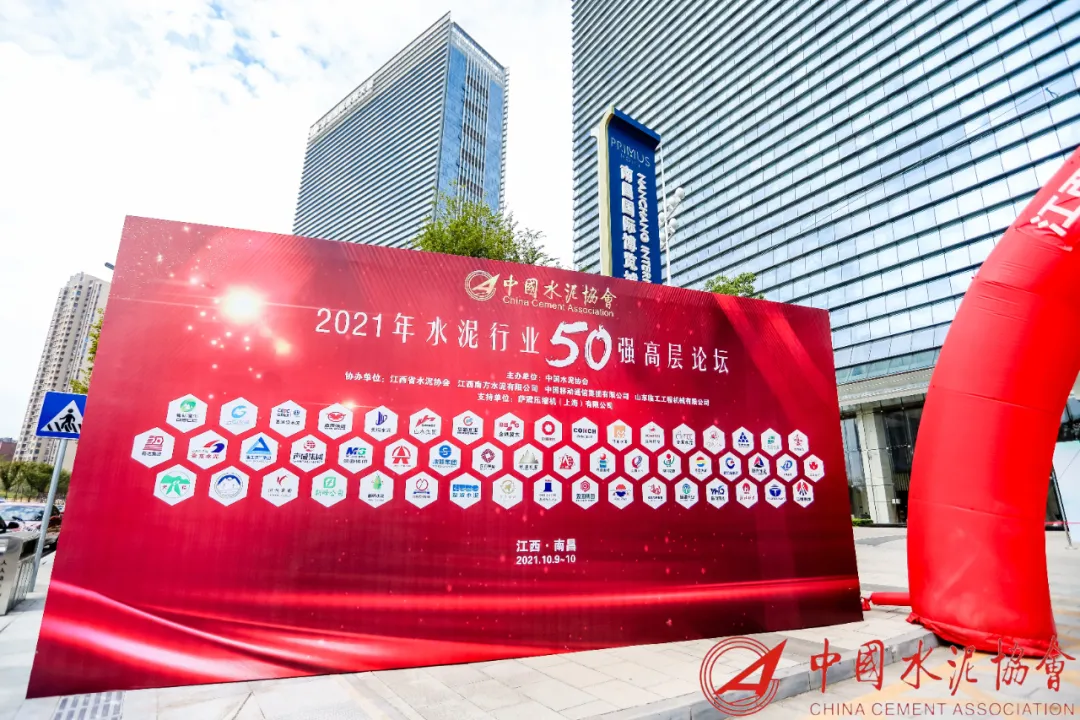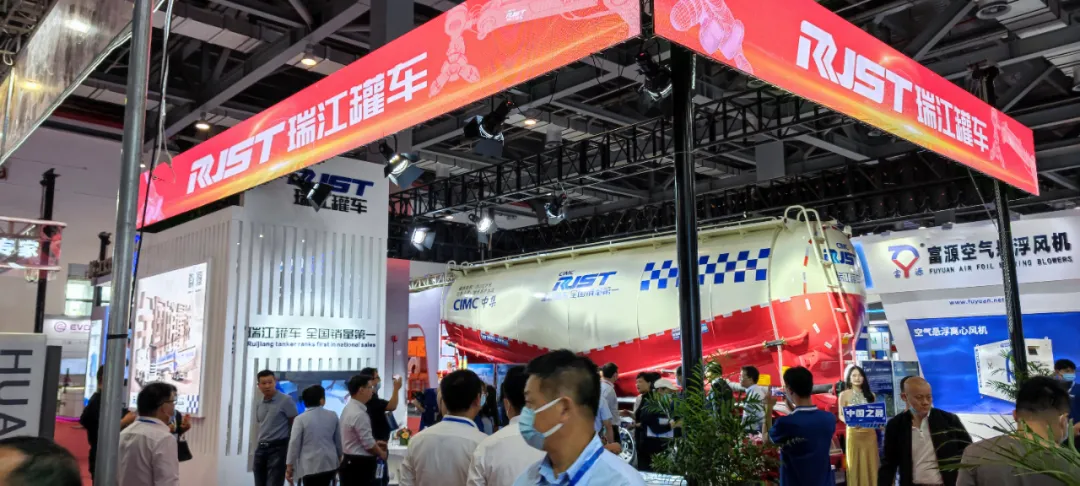 Regarding this speech, CIMC RJST, with the theme of "green, intelligent and efficient", succinctly explained its leading industry vehicle performance, supply chain model, complete after-sales guarantee, fully intelligent production, vehicle networking operation platform, and Online digital operation model. In addition, with the help of multiple advantages, CIMC RJST has outstanding sales results. In the future, it will create better safety and environmental protection products, coordinate the upstream and downstream of the industrial chain to co-prosperity and symbiosis, solve the pain points of industry operation, and go hand in hand with Chinese cement industry companies. Win the future together!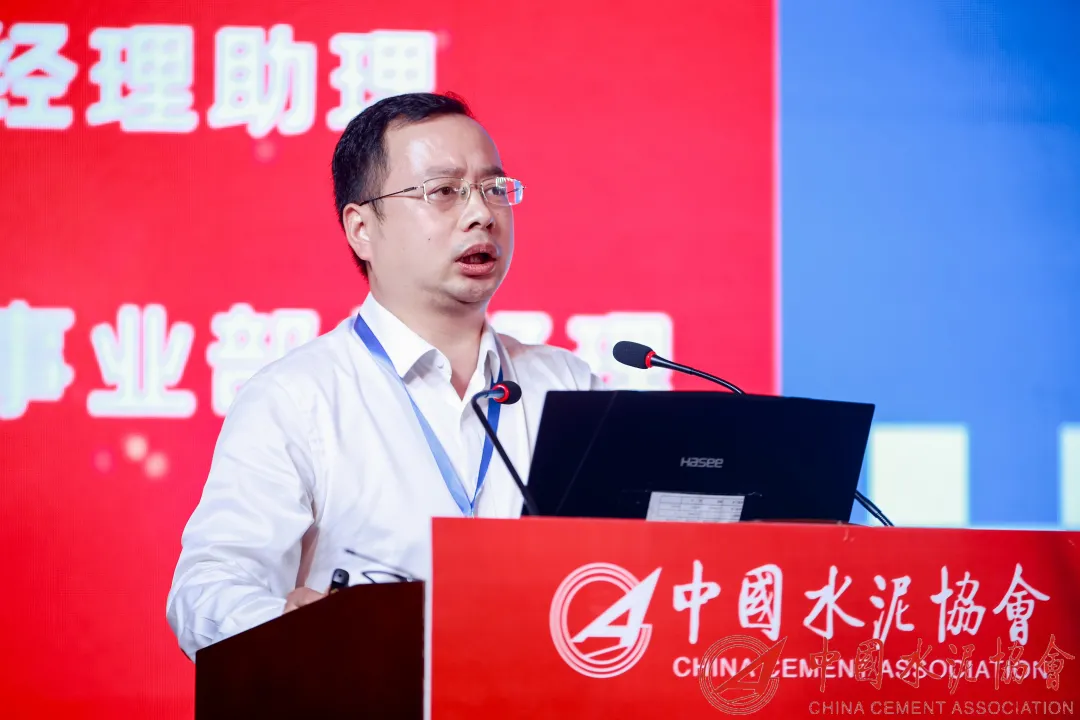 Assistant to the General Manager of CIMC RJST Liu Wei, General Manager of the Powder Tanker Division
During the exhibition, leaders of China Cement Association Chairman Gao Deng, China Cement Association Executive Chairman Kong Xiangzhong, Southern Cement Co., Ltd. President Xiao Jiaxiang, and China Cement Association Secretary-General Wang Yutao and other leaders visited the CIMC RJST booth and expressed their appreciation for the development process of CIMC RJST in the industry's integrated supply chain. China is committed to the development goal of making cement transportation safer and more environmentally friendly, and has given high praise and higher expectations.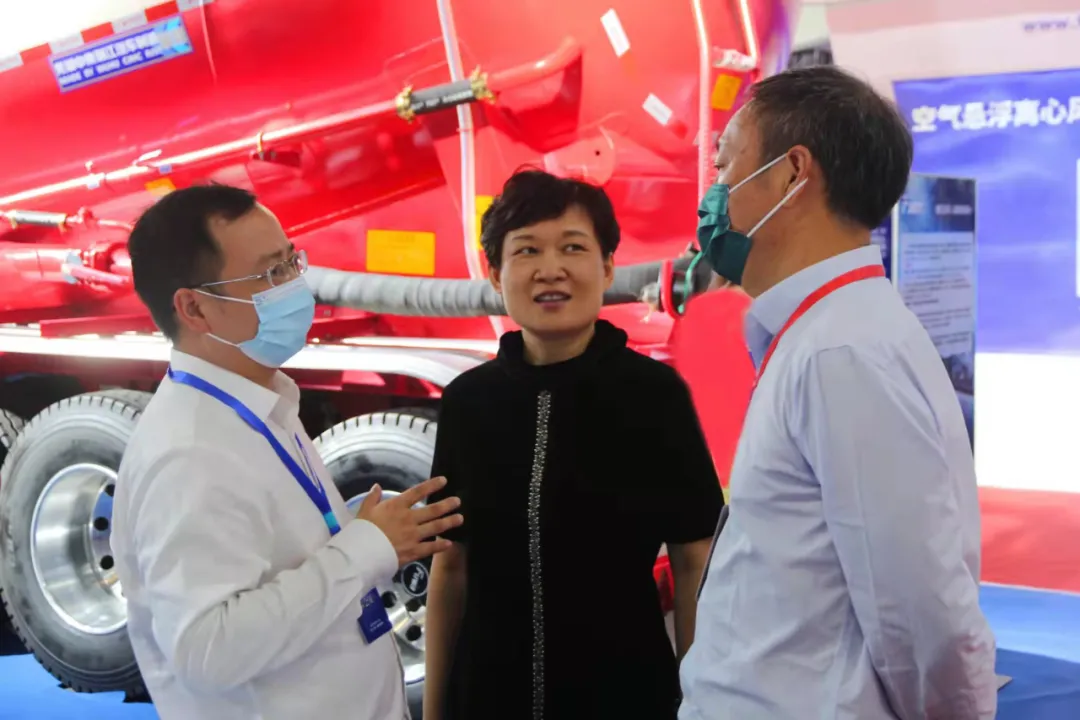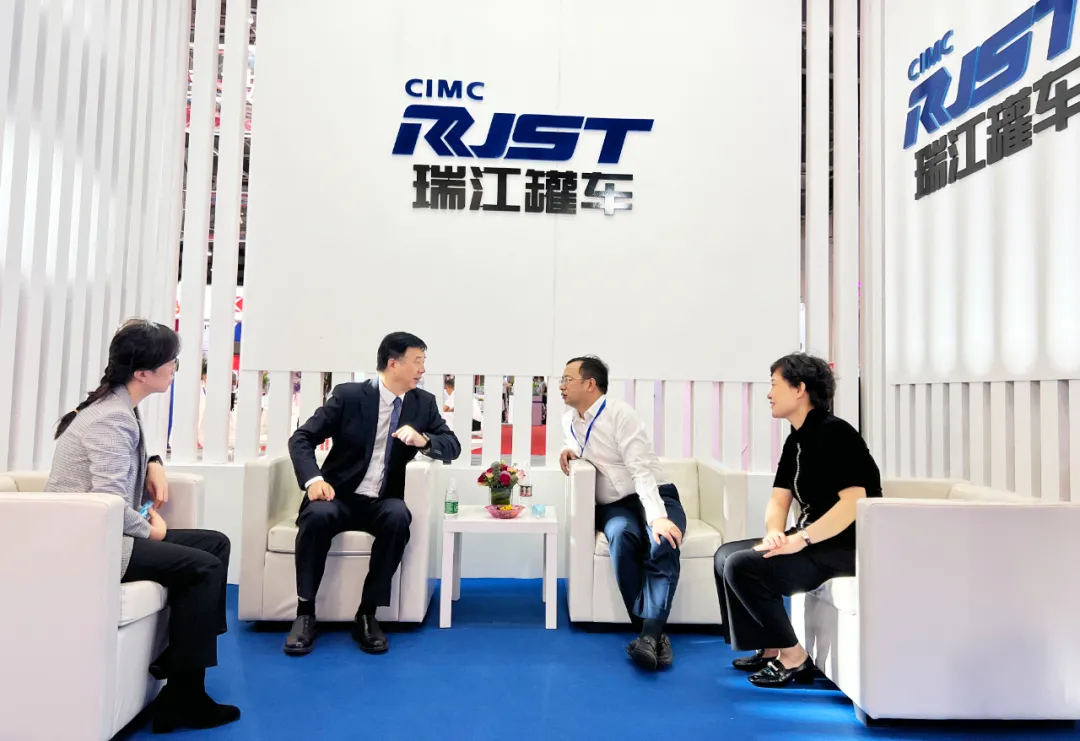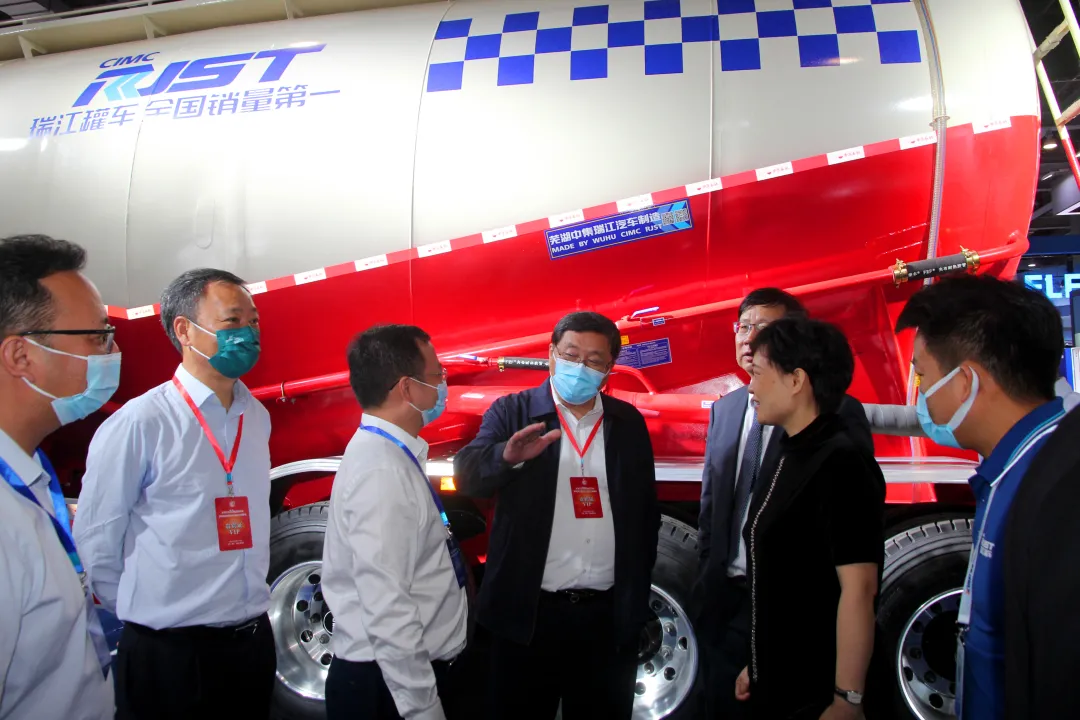 When the companies exchanged with each other, the booth of CIMC RJST was constantly crowded.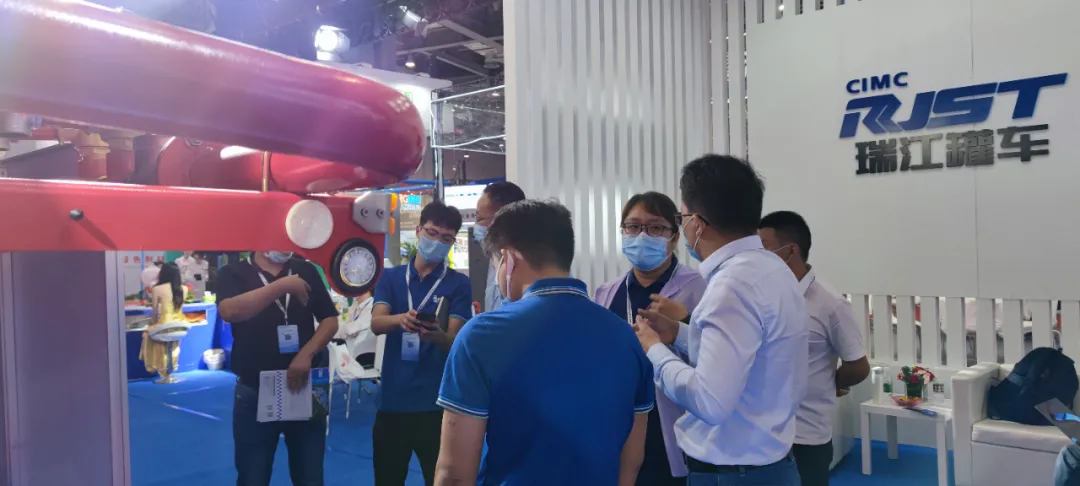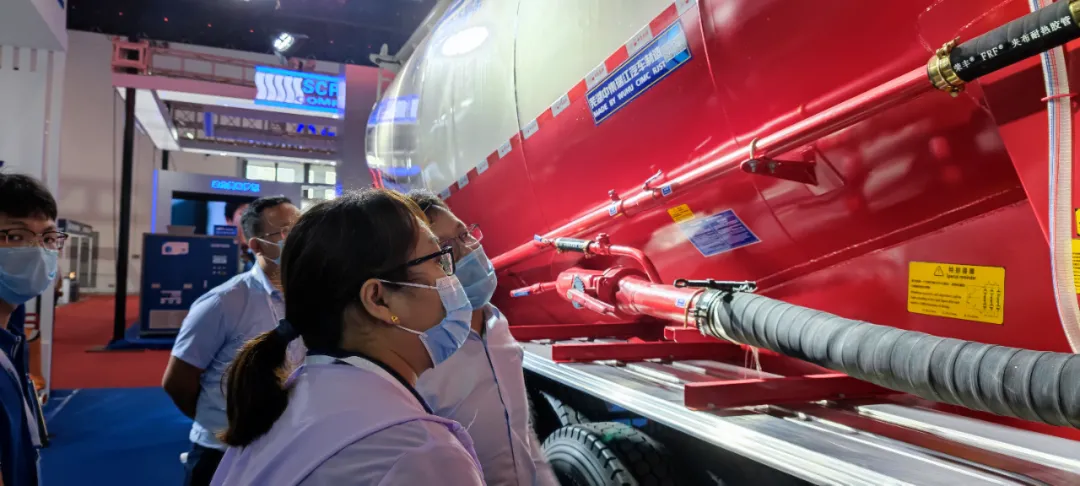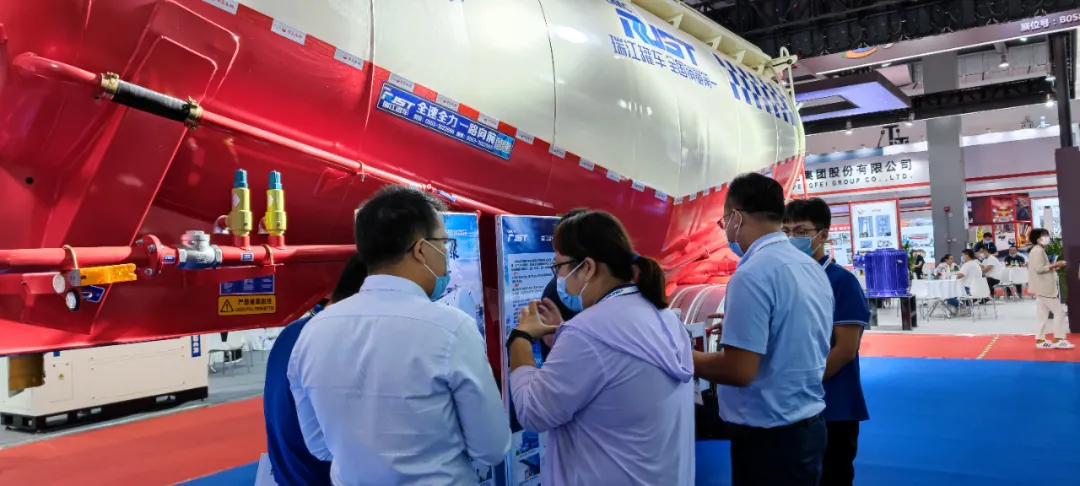 CIMC RJST has been committed to the research and development, innovation and application of tank cars. Focusing on customers, we will continue to create social value; guided by digitalization, we will drive the standardization, standardization, informatization, and intelligentization of products and services to promote the overall development of upstream and downstream industries in the cement transportation supply chain. It is worth mentioning that on June 24, CIMC and Haihui Supply Chain, a subsidiary of Conch Group, signed a strategic cooperation agreement in Wuhu, Anhui.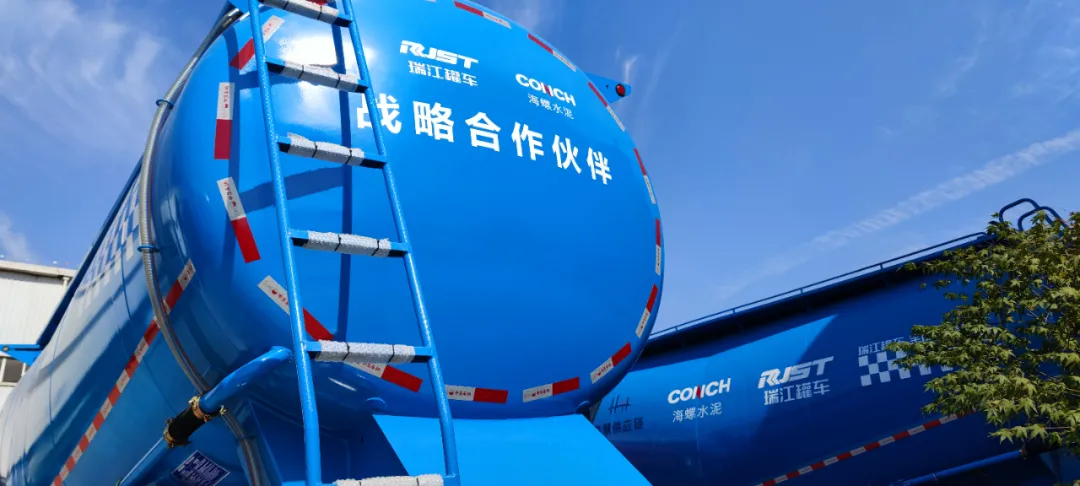 At present, China's cement industry is facing severe tests and challenges. Large enterprises in the cement industry need to take on important responsibilities and continue to carry out technological innovation.
As the leading global tanker transportation brand, RJST Tank Trucks is willing to develop collaboratively with major companies in the cement industry and share responsibilities and missions to make contributions to creating a safer, more environmentally friendly, and smarter industry development ecology, promoting the higher-quality development of China's cement industry.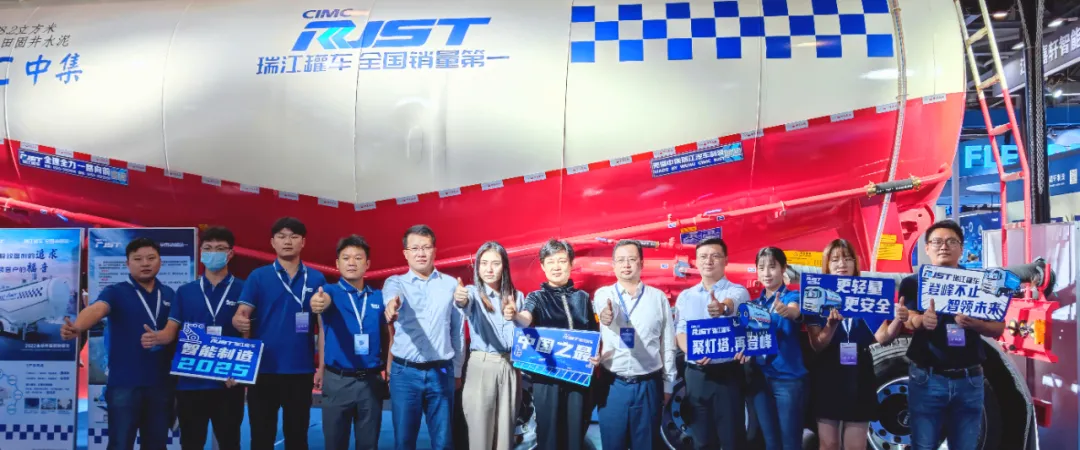 Group photo of CIMC RJST staff